What We Do
Vector Automation Technologies designs, manufactures and implements flexible robotic systems. We do robotic machining systems, robotic laser systems, welding systems, machining systems, palletizing systems, material handling systems, gantry systems and composite lay-up equipment as well as grinding and polishing systems. We have been doing this since 1985 and no one does it better.
Today Vector Automation Technologies' systems are used to manufacture all kinds of equipment in all kinds of fields, including aerospace, pharmaceuticals, exercise, glass manufacture, warehouse distribution and agricultural welding tools.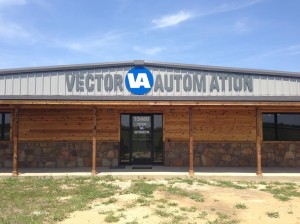 Why You're Better with VECTOR
Innovation. Knowledge. Experience. Dedication. These are the qualities that produce the engineering excellence our customers expect from Vector.
Every engineer knows that success doesn't just "happen." Solutions come from rigorous examination of each project's variables and meticulous planning of its execution. At Vector, we approach your project the way you approach your own. From initial design through final manufacturing review, we look on every challenge as an opportunity to optimize the product.
We believe that our success is measured only in our customers' satisfaction. Our goal is 100% satisfaction, 100% success.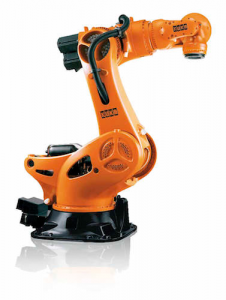 Vector Automation's flexible robotic systems are currently used in these industries:
Aerospace
Warehouse and distribution
Telecommunications
Fitness equipment
Furniture
Glass manufacturing
Pharmaceutical products
Food
Home improvement
Petroleum
Truck and rail
Construction
Electrical enclosures
Vector Flexible Robotic Applications:
Robotic Machining
Robotic Laser Cutting, Welding, Cladding & Heat Treating
Welding (Mig, Tig, Aluminum, Plasma Welding and Resistance Welding)
Material handling
Material removal (grinding, deburring and polishing)
Composite lay-up
Pelletizing
Packaging
Vision
Inspection
Test
Gantry systems
Undoubtedly you've read the articles saying that not getting enough care about health may augment your risk of numberless soundness problems. There are many beneficial medicaments accessible without recipe. One of the most famous remedy is Kamagra. Many heartiness care providers ask about . Perchance you know about Don't forget, think about . Now more than half of men aged 40 to 70 reported some degree of erectile dysfunctions. A long list of common medications can lead to erectile dysfunction, including some blood tension medications, pain remedies, and some antidepressants. Generally the treatment options may turn on erectile dysfunction medicines or a suction device that helps create an hard-on. Never take more than the recommended dose of Kamagra. If you guess that you might have taken an overdose of this generic, go to the emergency department of your local hospital as soon as possible.