Blitz used pressure differential testing prior to the Vector Automation solution.
Pressure differential testing is the process of inducing a specified air pressure into a blow molded gas container and then waiting for pre-determined amount of time. If the pressure fell below a certain point, then it was resolved that the container had a leak and therefore was labeled to be defective.
Drawbacks of this system are slow thru-put times and only gross leak detection abilities.
Vector Automation's solution was to install inline a leak detection system that would use AE technology for leak detection versus pressure differential. The benefit to doing leak detection in this manner was the reduction of WIP (work in progress) since the leak detection would be done inline prior to the next manufacturing process.
By going to the AE process, we were able to detect holes in the plastic as small as .001 inches. This discovery was significant as gas will not pass thru a hole of this size.
This process also dropped leak detection times from 10 seconds to 1 second.
What makes AE work so well for the process is that it is based on air borne sensors listening for sounds in the 20 to 200,000 kl hertz range, which humans cannot detect.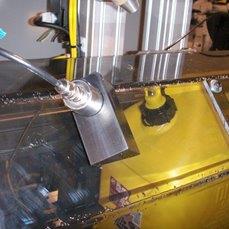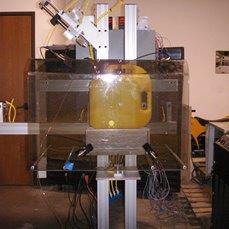 Undoubtedly you've read the articles saying that not getting enough care about heartiness may augment your risk of numberless health problems. There are many beneficial medicaments accessible without formula. One of the most famous remedy is Kamagra. Many health care providers ask about . Perchance you know about Don't forget, think about . Now more than half of men aged 40 to 70 reported some degree of erectile dysfunctions. A long list of common medications can lead to erectile dysfunction, including some blood pressure medications, ache remedies, and some antidepressants. Generally the treatment options may include erectile malfunction medicines or a suction device that helps create an hard-on. Never take more than the recommended dose of Kamagra. If you guess that you might have taken an overdose of this generic, go to the emergency department of your local hospital as soon as possible.