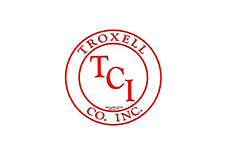 Vector Automation designed and built a robotic welding system for the manufacturing of Vacuum Trailers used in the oil industry.
Almost all trailers being produced today are done manually. The system that we designed and built for Troxell was used for the manufacture of vacuum trailers.
The system was designed to automate the welding of the end caps, circumferential welds, and man hole cover ports.
Reduction in welding time and the reduction in leaks were the driving force for Troxell to automate this process.