Vector Automation provides both dedicated (hard automation) and flexible (robotic animation) laser cells for use in general manufacturing.
For the past six years, Vector Automation Technologies, Inc. is proud to have been a partner in the design and manufacturing of servo controlled linear indexers for the Mazak U44 Space Gear Laser system. These indexers have been sold in the Mazak distribution channel throughout the United States of America.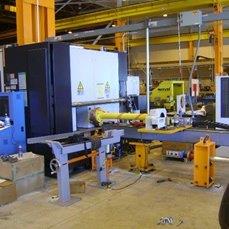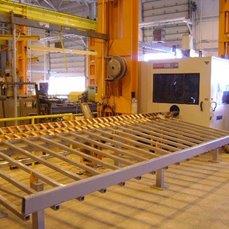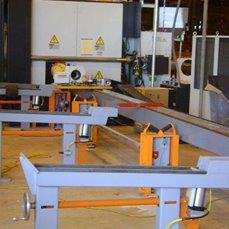 In 2011, Vector Automation Technologies, Inc. joined forces with three of the largest suppliers of laser equipment and technologies, Coherent, IPG Photonics and Trumpf. Vector Automation Technology is the only custom laser system integrator in the southern half of the United States for the Trumpf Laser Products Division. The primary objective of the Vector and Trumpf system is to fill the gap between the standard 2D flat sheet laser cutting systems and the 3D laser cutting systems.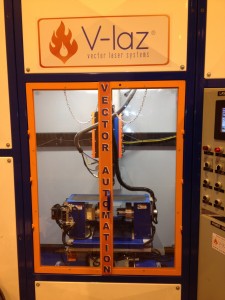 Vector Automation Technology's expertise is in the following three areas of laser processing:
Our extensive knowledge of both CO2 and the new Fiber Laser technologies, and the precision that it entails, provides customers with the most technologically advanced processes to meet production needs and provide cost effective solutions that impact your company's bottom line.
Laser technology is having a huge impact in multiple sectors including, but not limited to:
Aerospace
Automotive Parts & Manufacturing
Appliance Manufacturing
Computer Technology
General Manufacturing
Heavy machinery and industrial
Petroleum Industry
Heavy machinery and industry